Reconnected: A Collective Poem
Public Art Installation; Austin, TX, 2022
In collaboration with Lauren Malkani & Nick Harbaugh of
Seven Mile Media
RECONNECTED: A COLLECTIVE POEM is a living digital installation exploring the shared experience of the COVID-19 pandemic. The pandemic forced everyone into sudden isolation and economic uncertainty. However, the pandemic also created a simultaneous global connection, rooted in longing and the desire to share, talk, touch and love others. Such shared feelings are rarely newsworthy, yet they are essential to our humanness; a connection that goes beyond gender, race, class and country.
Located at the Austin Central Library, a gathering place in the heart of Austin, the installation explores a universal connection by creating a living poem, restitching messages of longing from online forums and bringing these fragments together into a new whole.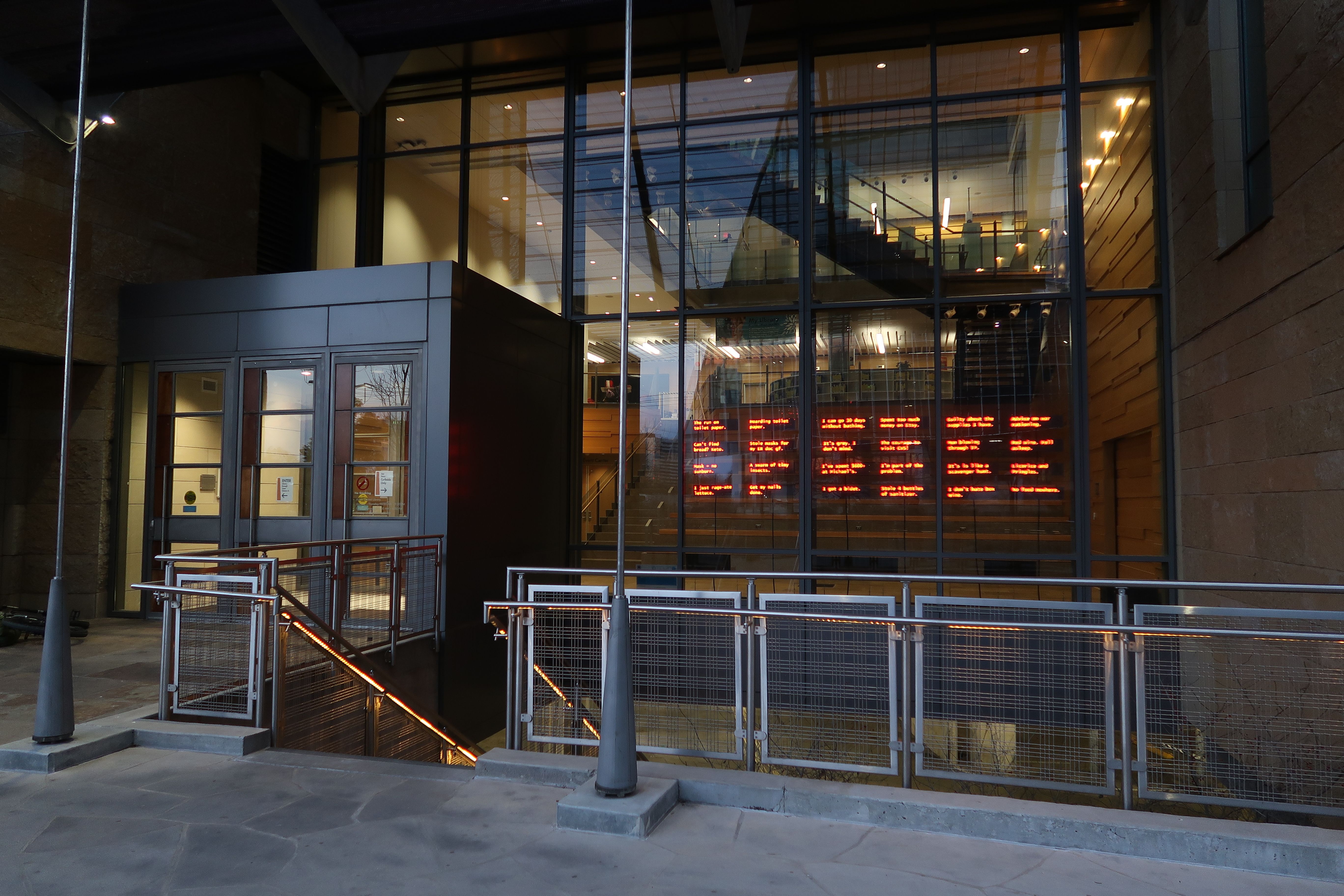 THE INSTALLATION is comprised of a 48-screen display using crowd-sourced data and algorithms to create collective poems around programmed themes. These themes include family, work, community, loneliness, fear, unexpected joy, and categories organized by keywords.
Each poem uses intimate public messages about the pandemic from online forums like Twitter, Reddit, and NBC New's Coronavirus Confessions database. We used a series of natural language processing (NLP) algorithms and sentiment analysis to stitch the phrases together, creating new common narratives; or a digital haiku.
THE 100,000-LED INSTALLATION was built from 48 daisy-chained IP65 outdoor-rated matrix panel displays, combined to form 24 individual display panels. The array is controlled by a Raspberry Pi 4 and suspended from a rail and cable mounting system.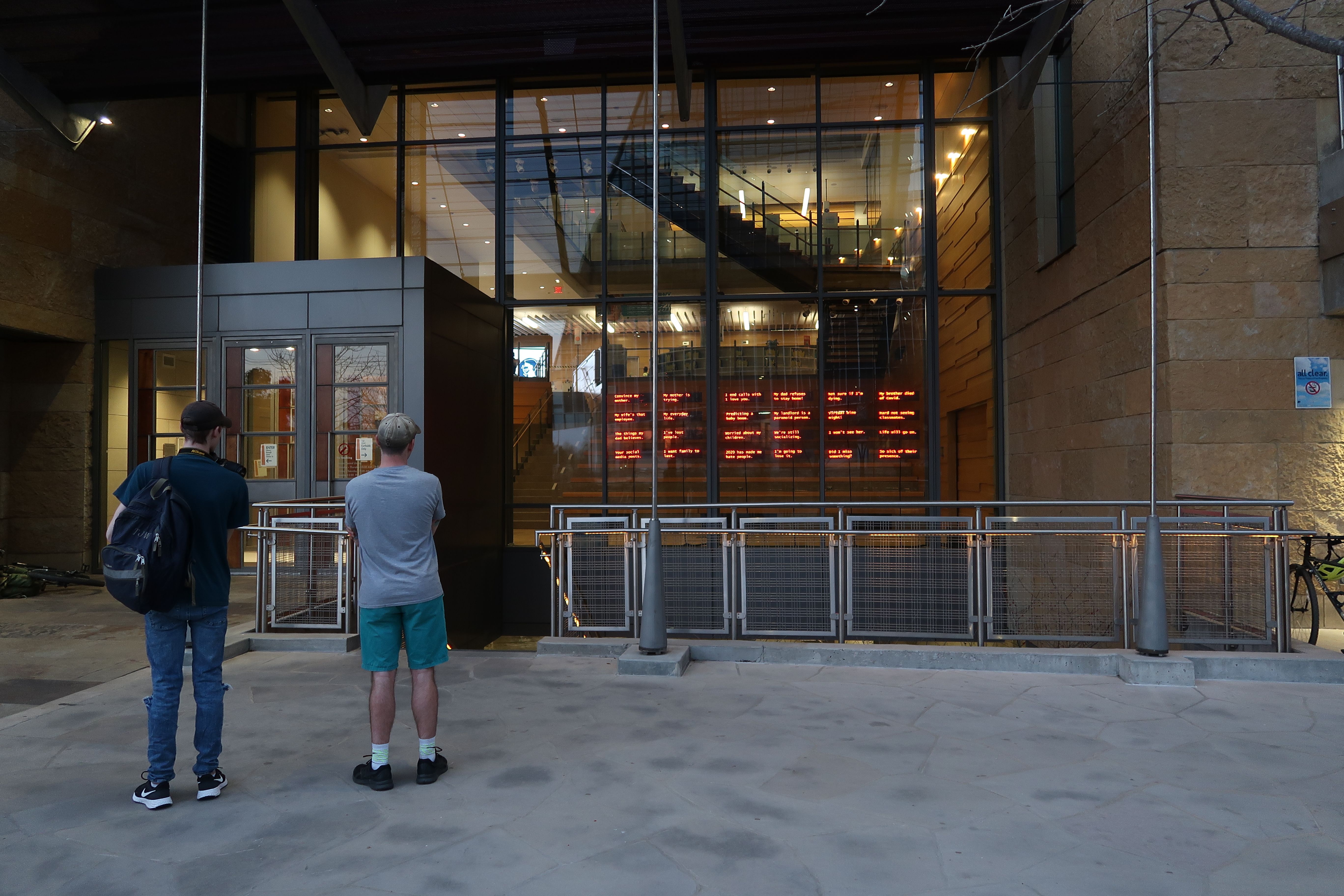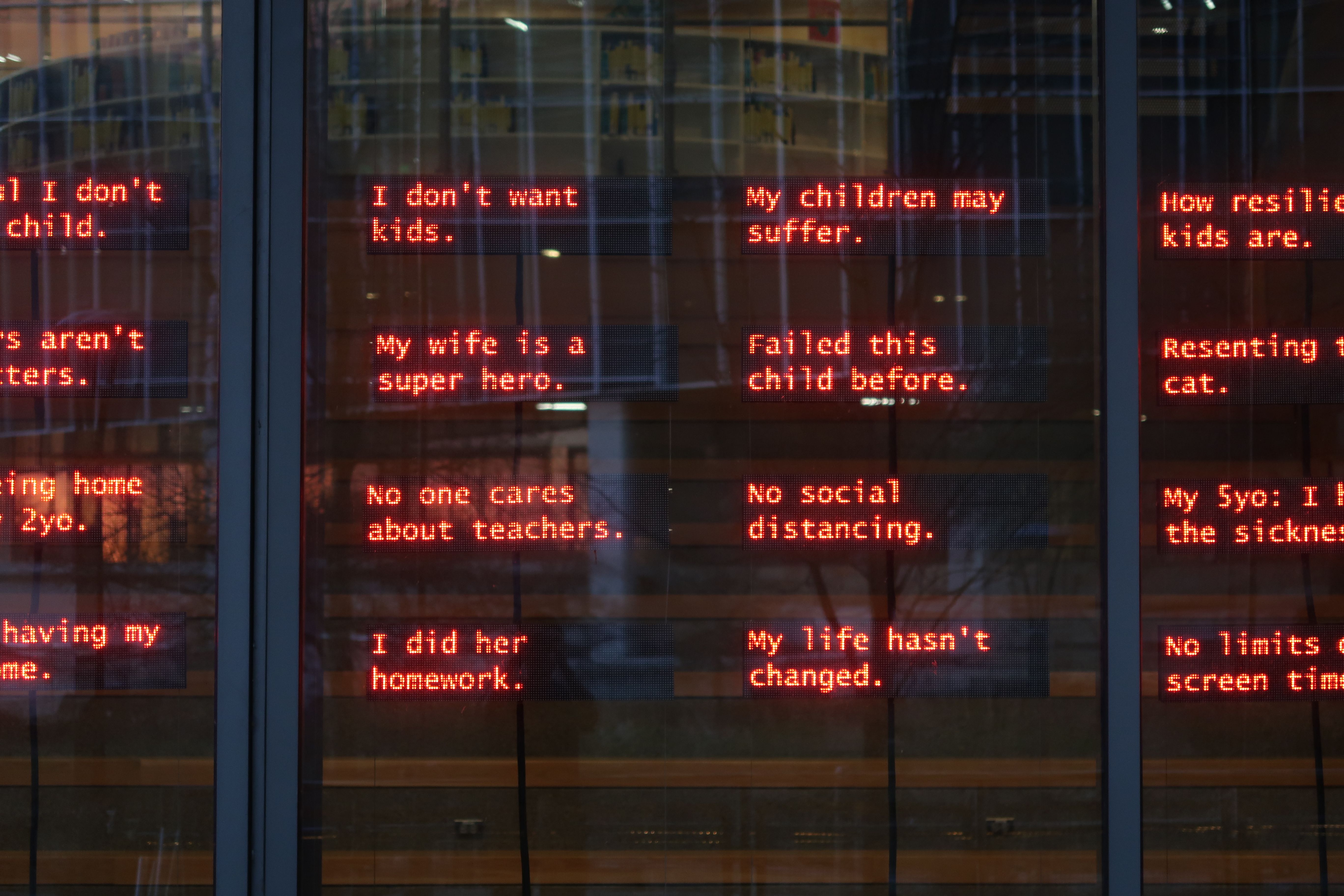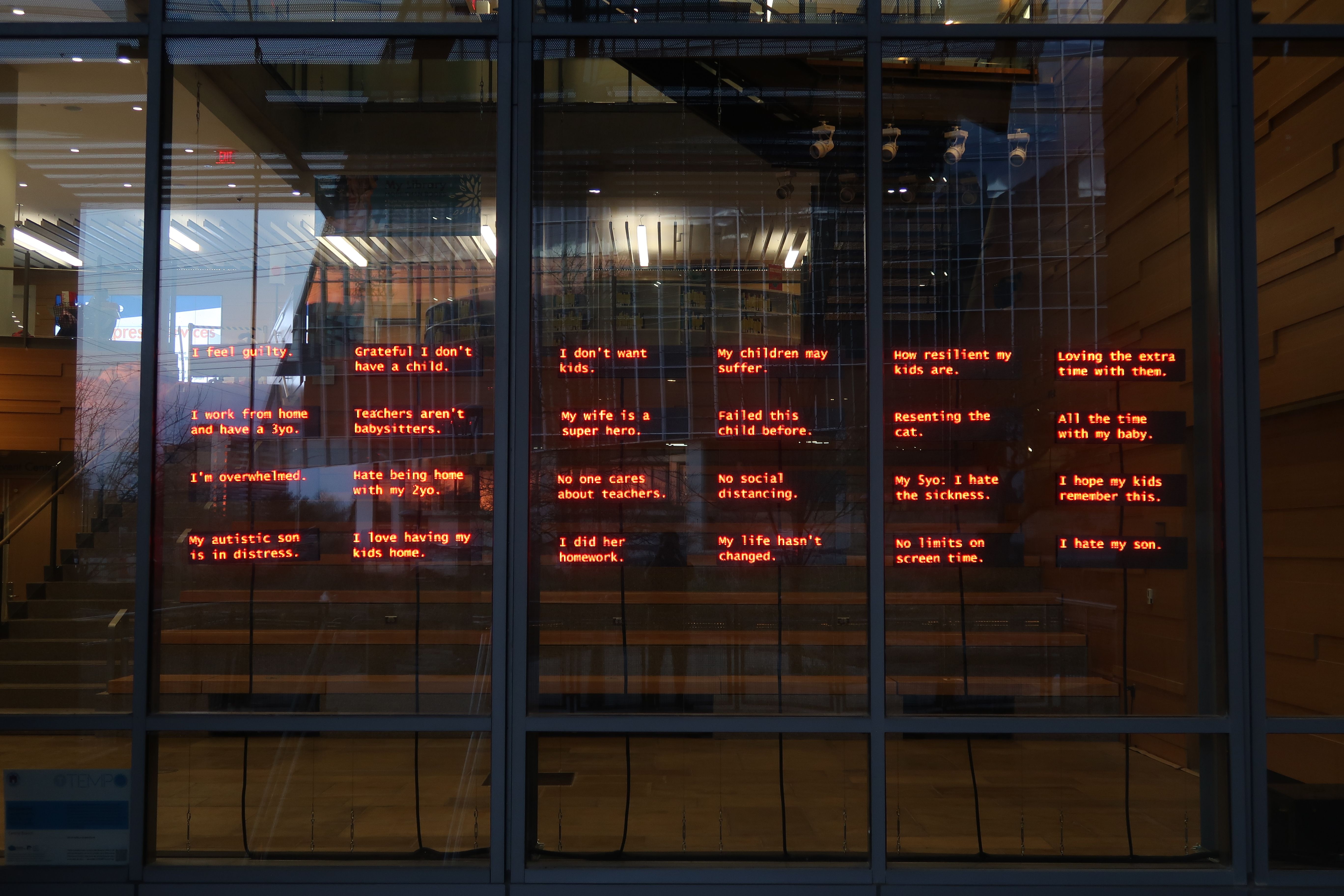 The installation is accessible and viewable from the library courtyard at all times of day, regardless of weather and light. This location contrasts beautifully with the natural garden and park area that is across the walkway, creating an arresting visual display that brings to light the intimate emotions and paradigm shifts we are all experiencing, despite our everyday natural surroundings.
This project is an exhibition in the City of Austin's Art in Public Places (AIPP) program TEMPO. TEMPO is a temporary public art program that fosters work by local artists and cultivates exploration of the City of Austin.