Visual Design
These projects consist of digital and print design, video/animation, and 2D/3D illustration.
---
What is Biodiversity?
Responsible for illustrations, visual design, and art direction. Campaign with Seven Mile Media and World Wildlife Fund.
WE CREATED an animation for the World Wildlife Fund to explain the different kinds of life that make up biodiversity, its importance, and what's causing its decline. This mix of animation and live-action footage tells the story of how different animals, plants, fungi, bacteria, and genetic material coexist and depend on each other to build our communities, ecologies, and the natural world. All of which are needed to maintain balance and support life.
OUR GOAL was to create an explainer video that could accompany WWF Wild Classroom's biodiversity educational toolkit, an engaging resource to be used by teachers across the United States. It also needed to be content-rich enough to stand on its own, granting access to those outside of an academic environment and reaching a larger audience.
The content is in accordance with the Next Generation Science Standards for middle school grades six to eight. As an added challenge, it also needed to captivate the attention of both older and younger students.
OUR PROCESS included working with the Wild Classroom team on both script and design to find the balance needed to engage older and younger students, both in and outside the classroom. We were able to accomplish this by using a poppy animation style, bright colors, and energetic live-action footage. With this combination, we covered the impact and benefits of biodiversity on health across ecosystems, threats to biodiversity, and what students can do to protect it.
To connect the topic of biodiversity to the animation, each frame wipes, ripples, flows, and morphs into the next, reflecting the intricate web of food chains and energy flows.
The music and voice-over express an evolving tone throughout the video, being fun and light when exploring the beauty and importance of biodiversity while becoming more earnest when discussing its threats.
WE SCRIPTED AND DESIGNED the animation using Adobe Illustrator and After Effects. We worked with technical animator Dave Leonard to give the designs fluid movement.
---
A Call to Stop the Next Pandemic
With Seven Mile Media, we created an illustrative logo and 2D animation. This project is the visual accompaniment to World Wildlife Fund's ongoing pandemic campaign examining how human behavior has contributed to a sharp rise in emerging infectious diseases over the past forty years. It also looks at how the increased risk of zoonotic diseases like COVID-19 poses a threat to already marginalized people, including indigenous communities.
View complete project here.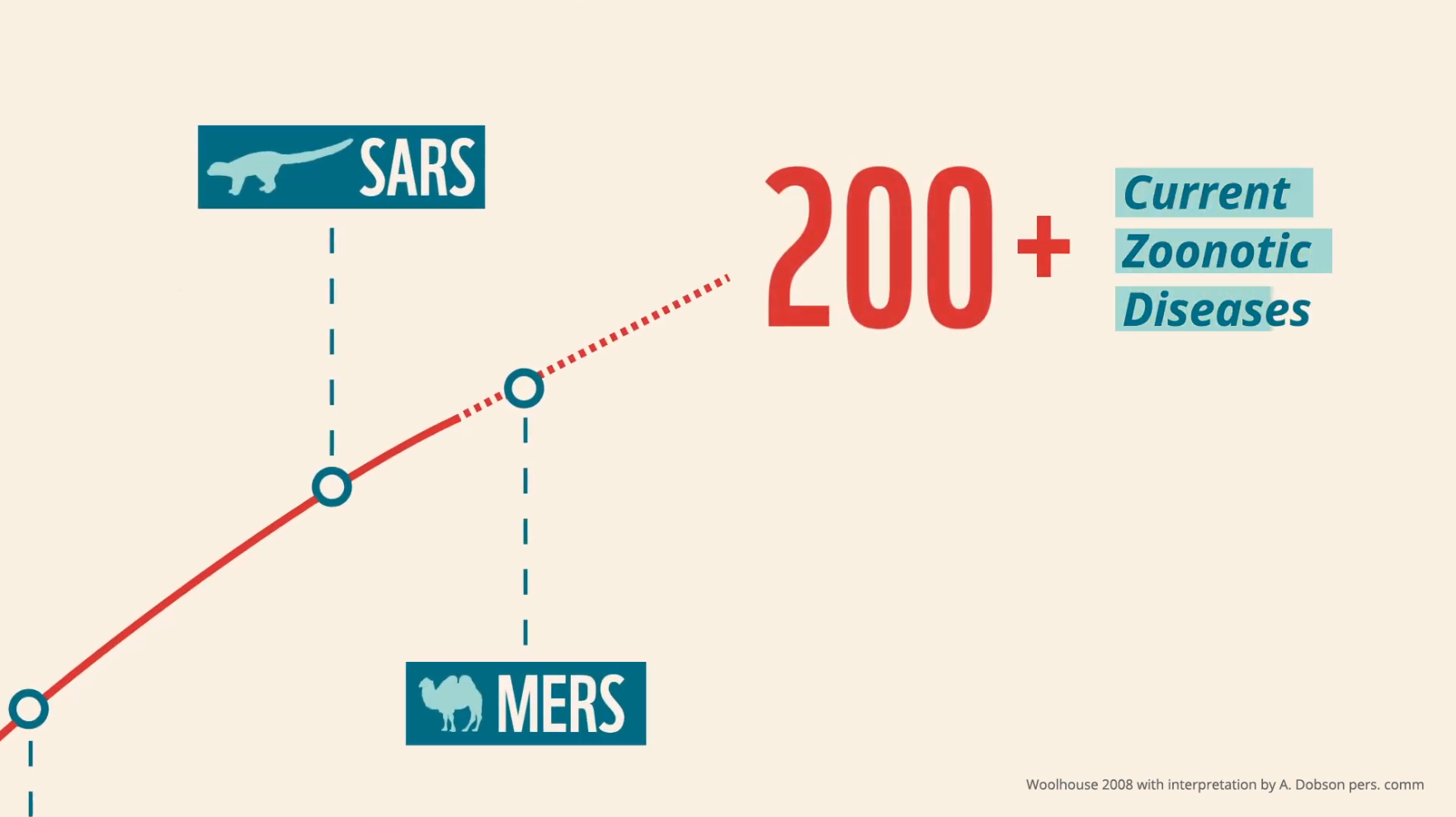 ---
---
Rockefeller Philanthropy Advisors Annual Report
Responsible for the overall look and feel, designing and creating the data visualizations, and adding visual iconography and colors to the pre-existing brand guidelines.
View project here.
---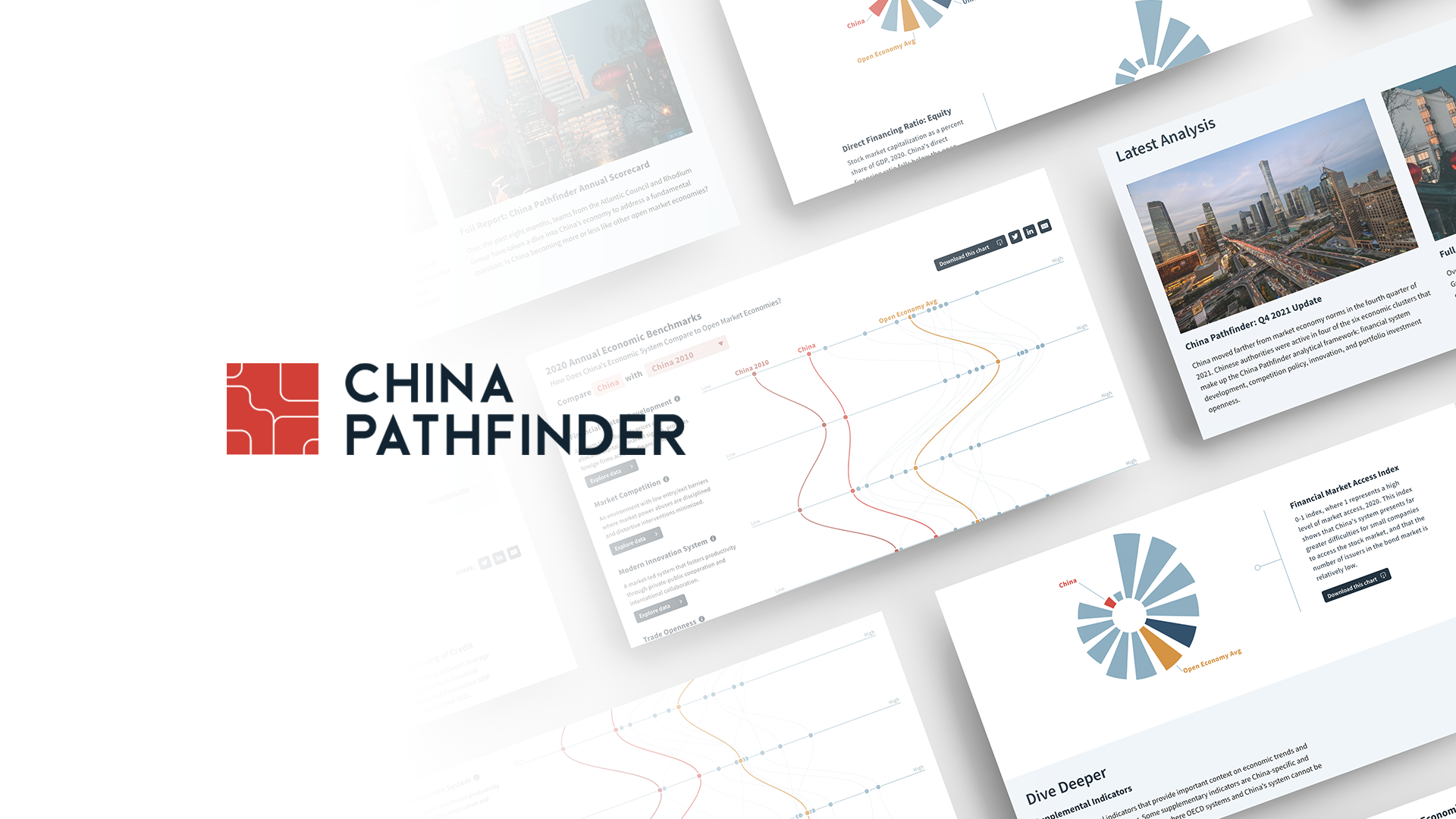 China Pathfinder Website Design and Branding
With Seven Mile Media, we created a data-driven microsite for The Atlantic Council Geoeconomics Center's China Pathfinder initiative. The site features more than 30 custom data visualizations including a flagship dashboard visualization as well as visual deep dives into six financial indicators.


In addition to creating the interactive, we were also tasked with creating the visual identity of the new initiative. This included the logo design, color palette, and additional branding features such as the data visualization guidelines and overall brand identity.
View project here.
---
Enduring Earth Website Design
We were tasked with designing a website that details the goals of a new initiative, Enduring Earth, for potential investors and the media.
Enduring Earth is a collaboration of The Nature Conservancy, The Pew Charitable Trusts, World Wildlife Fund and ZOMALAB, the family office of Ben and Lucy Ana Walton. It is an initiative focused on using Project Finance for Permanence to accelerate conservation and community development around the world.
View project here.
---
Poster Series:
The New School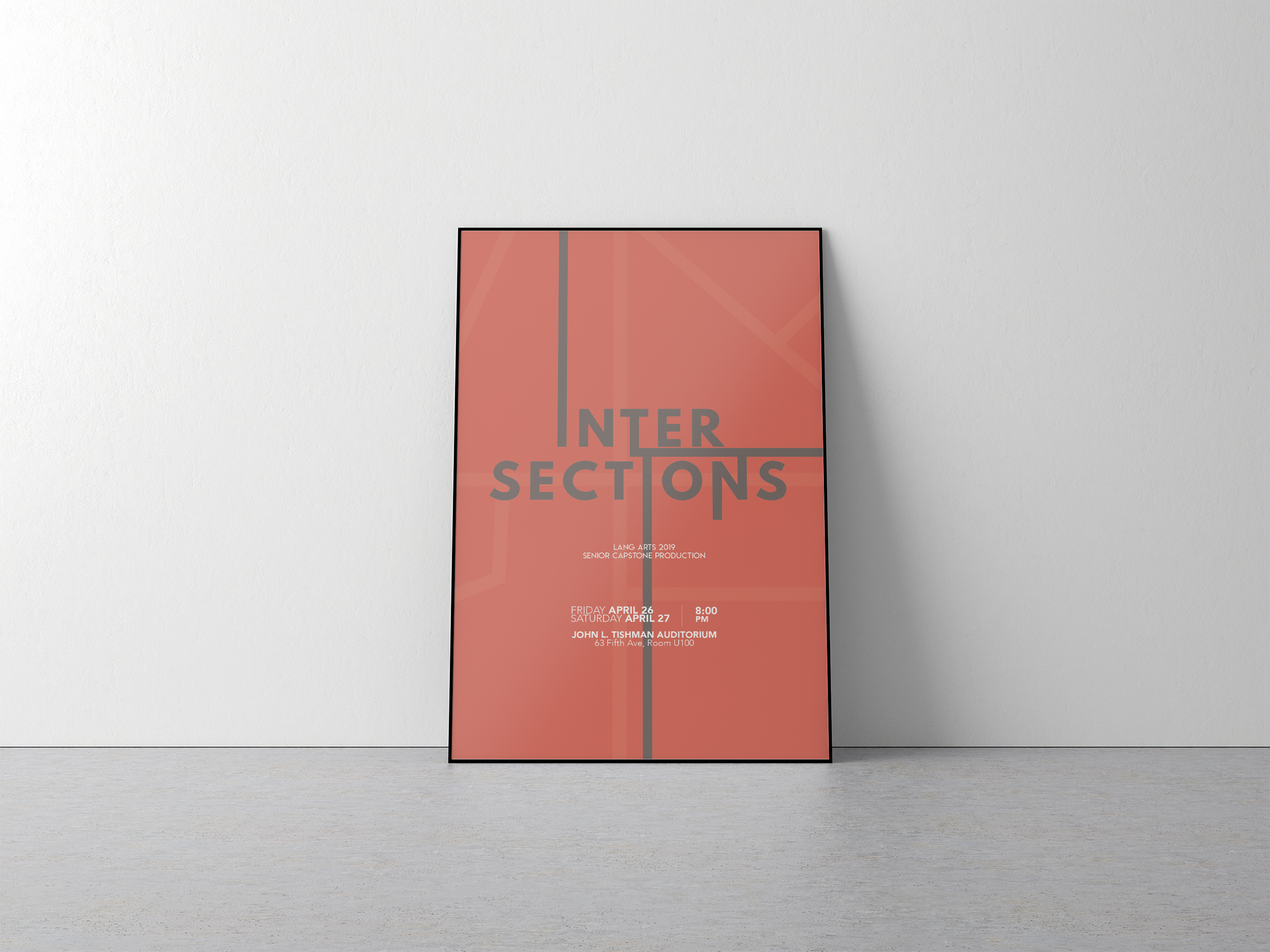 ---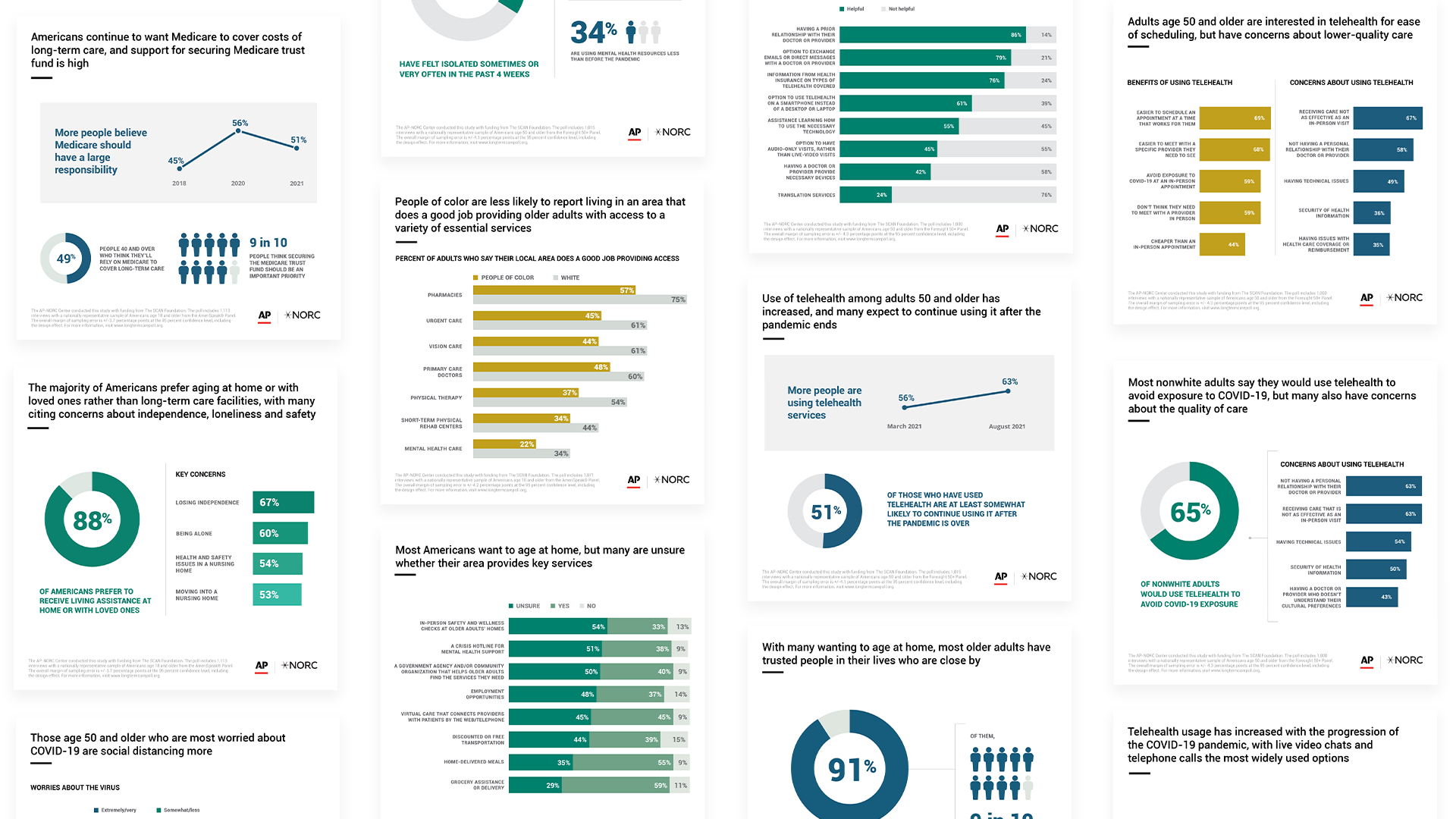 Long-Term Care Poll:
Norc at the University of Chicago
With Seven Mile Media, we crafted a series of data visualizations for The Associated Press-NORC Center for Public Affairs Research. Since 2013, AP-NORC has conducted studies on American's relationship to long-term care in the United States. Nationally representative surveys of adults age 40 and older are used to monitor opinions and attitudes toward long-term care, and perceptions regarding needing and planning for long-term care services. Additionally, these studies generate new data on current issues and policies.
Each visualization consists of a series of graphics that answer a set of survey responses. Topics range from health, equity, and worries about social isolation to community support for aging at home and caregiving during COVID-19. The visualizations express the data using charts, graphs, and various iconography to provide a visual narrative for readers to engage with and simultaneously comprehend the reality and issues associated with long-term care across the country.
---
Data Visualization Series



---
Blender/3D Graphics
---
New York Korean Film Festival
(print design; role: graphic designer; program, ID badge, postcard, and flyer)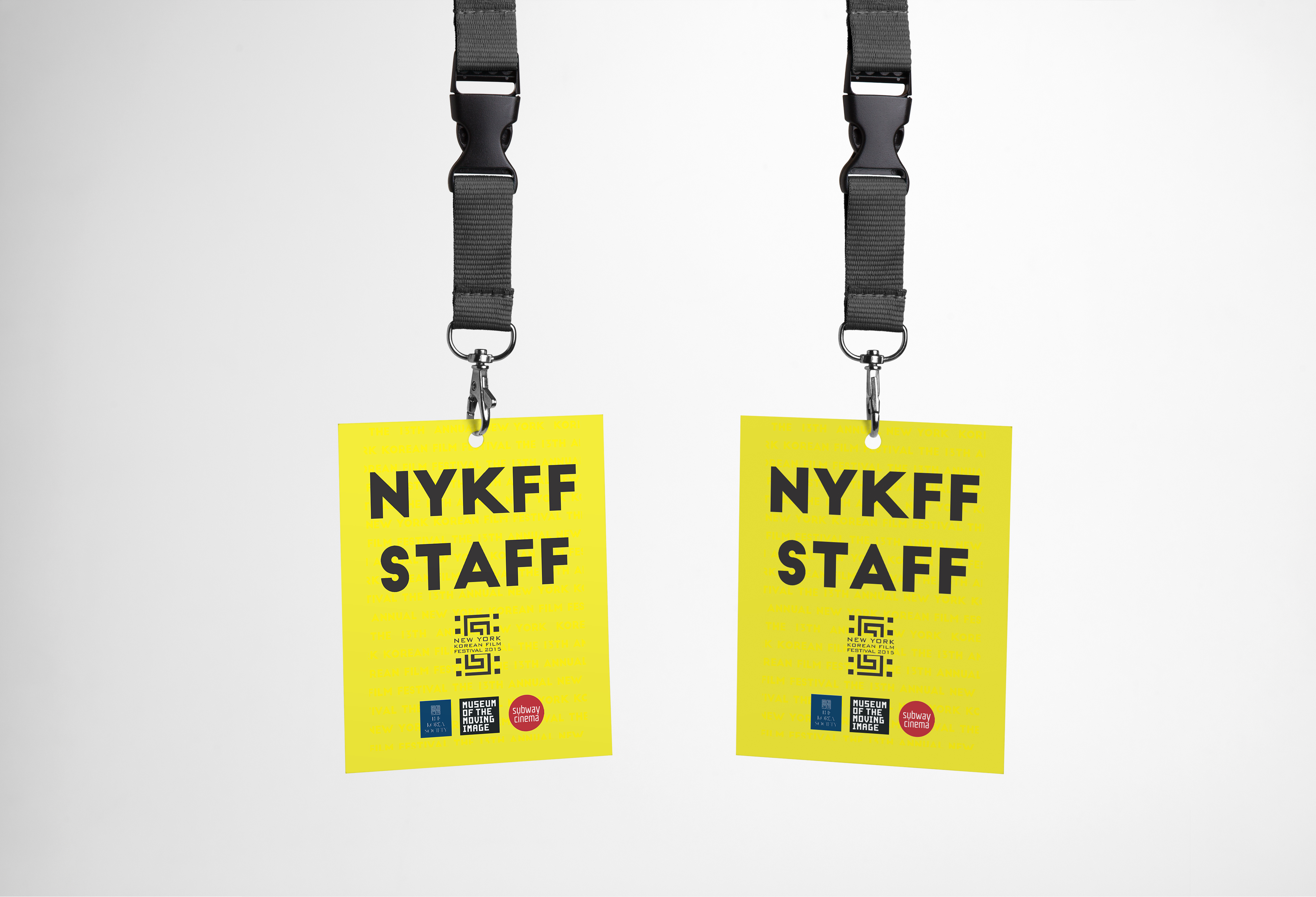 ---
Columbia Law School Viewbook Redesign
View Here